EBOOK EDITION - JUST LAUNCHED WORLDWIDE
Note: Files are delivered in mobi (KINDLE) epub (iBooks) and pdf. Runner's Tribe Ebooks are specially formatted for viewing on your mobile reader. If you prefer the basic option, we provide the pdf in all orders as well.
New Zealand's Peter Snell raced his first mile at 14, running without training and only because he was school steeplechase champion, couldn't sprint and had to run something in the school championships. His time, although a pathetic 5 minutes 21 seconds, was a record for the school.
But his tennis was going particularly well. So well that when he played in the Auckland under 17 championships it took Lew Gerrard, New Zealand's most outstanding post-war player, three sets to get rid of him in the quarter-finals.
This, then, was the indiscriminate yet thorough moulding in sport of the modern Peter Snell, the unknown who tipped the athletic world on its head in Rome in 1960.
And this, from here on, is his story.
GARTH GILMOUR, Auckland, 1965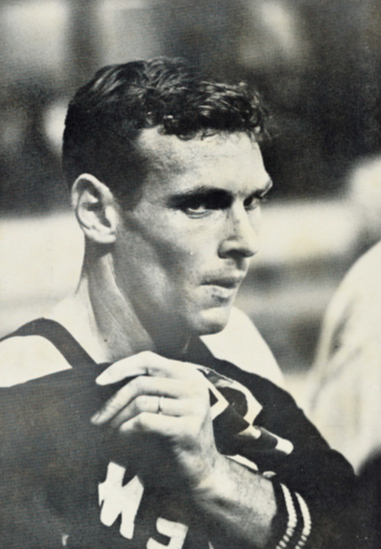 Snell won three Olympic gold medals during his career, including winning both the 800 and 1500 metres at the 1964 Tokyo Olympics.
D.O.B: December 17th, 1938, New Zealand.
Previous World record over 800, 1000m & Mile.
Olympic 800m Gold, Rome, 1960.
Olympic 800m Gold, Tokyo, 1964, a new Olympic record.
Olympic 1500m Gold, Tokyo, 1964.
Personal Bests
800m: 1:44.30
1000m: 2:16.60
1500m: 3:37.60
Mile: 3:54.1
GARTH GILMOUR, Auckland, 1965
Published by (c) Runner's Tribe Books
First Published by
MINERVA LIMITED, Auckland
1965 By P.J. Snell & G.H. Gilmour
Pages: 328